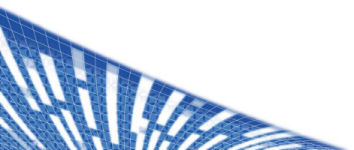 Southern Africa Office Strategy
The W3C and Southern Africa
September 2007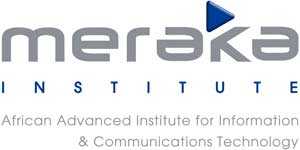 Meraka Institute, Pretoria, SA
Quentin Williams and Martin Pistorius

Our Vision
To be the leading example of an innovative
WWW standards champion in the African
context that has significant influence in
Southern Africa and in the W3C.

Our Mission Statement
African ICT companies and stakeholders need to be active in global fora like the W3C to benefit from and influence innovations in technology leading to the next generation of the World Wide Web. This is a requirement for making an impact on the global stage, addressing the tremendous needs that exist and fully realising the vast business opportunities that ICT has started to bring in Africa.
The W3C Southern Africa office aims to bring to fore the needs and innovations of Southern Africa within the WWW domain, by regularly engaging and interacting with local stakeholders. We will act as a relay between the W3C and local stakeholders and ensure that the region has the full opportunity to influence and participate in the international community. Similarly, we will convey international W3C standards, policies & recommendations to local stakeholders and assist them with adoption and insight into future trends and market changes.

In more detail Our Goals are therefore
To take the needs, voices, opinions and innovations of the sub-Saharan African region to the international community, to ensure that local requirements are put on the international agenda and that Africa has the opportunity to influence international policies, standards and technology development.
To build a local community of practice consisting of a network of stakeholders (industry, academia, government, public sector, media) interested in or working on Web technologies, and to allow them to directly liaise with the many prominent and international member organisations in the W3C. Thus building international cooperation and participation while also encouraging the worldwide recognition and stature of local companies and institutions.
Similarly to convey international W3C standards, policies & recommendations to local stakeholders and assist them with adoption and insight into future trends and market changes.

Strategy: Objectives Phase 1
Establish Local network of stakeholders
Gather information about which W3C areas are relevant for the Southern African region
Start regularly participating in W3C Working groups
Recruit 1-2 permanent staff for Office

Establish Local network
Through extensive survey populate list of possible stakeholders:

Internet Search on South African companies within targeted industry sectors
Utilise World Wide Worx report on the Map of RSA ICT sector
Have a W3C presence at and attend relevant conferences, workshops and seminars. Engage with potential stakeholders.
Utilise previous Meraka partnerships

Build a database with information of all potential stakeholders
Start engaging with list of potentials:

Send email and start a mailing list
Send regular news-items and newsletters on mailing list

Find representative in each organisation and have one-on-one meetings with each of the more interested organisations. Inform them about W3C, what our regional activities are, How the office can assist the organisation etc. Get commitment from each organisation
Keep the regular newsletter and mailing list active

Find locally relevant W3C areas
Using database make a list of the most popular areas within which the regional stakeholders are active in, and correlate with W3C activities
Start engaging mailing list in regards to these areas (sending out information about the areas, asking questions about their interest in it, etc.)
Hold a workshop with the interested and committed stakeholders:

Get their view on what are the more relevant W3C areas
Work through these areas to find out what are the regional needs, current work and innovation
Find out how best to engage with W3C in these areas.
Report back on workshop to W3C

Participate on W3C working groups
Through the mailing list and contact database find representatives from organisations who are interested in the activities of the W3C working groups.
Assist them with information about how the working groups operate, their current progress and activities; and how relevant it is for the local organisation's work.
With them find the best way of participation and giving our inputs through to the working groups.

Participate on W3C working groups
The only way to influence activities of the W3C is through their working groups. In the African context the following ways can ensure participation on W3C working groups:
Work with representatives of organisations and assist them with participation on working groups.
The above might be too costly for Southern African organisations as it may require international travel and tele-conferences. Therefore the Office can act as the single reference point and representative on W3C working groups for the region. For example we can have a local workshop to work through a specific issue. The Office can then take the feedback from this workshop to the W3C working group (WG), with 1 representative sitting in on the WG meetings. Hence, Instead of having multiple memberships and travel for all of the interested organisations in the region; the office then acts as the single point of reference through which interested organisations can work.

Recruitment
Recruit 1-2 permanent staff to fulfil duties of W3C Southern Africa Office.
The main responsibility will be to increase awareness of the W3C office within the region and to maintain the profile of the W3C office. The role comprises operational management of the office staff and structure; as well as engagement with local stakeholders and W3C partners.
They should demonstrate technical understanding of the World Wide Web and related standards; Excellent communication skills particularly in dealing with industry, government and academia to promote W3C and its activities; and Ability to build and maintain productive working relationships with clients, colleagues and collaborators;

SWOT Analysis – p1
Strengths:
Support of DST, Meraka and W3C
Regional technical expertise and leadership in Mobile Web technologies, Web Accessibility, Multimedia content, Connectivity and Semantic Web research
Previous Meraka experience in establishing partnerships with industry, government and academia
Vendor Neutrality of Meraka
Weaknesses:
Lack of permanent staff to focus on Office activities
Limited time and resources of current staff and structure
No current involvement in W3C working groups

SWOT Analysis – p2
Opportunities:
New interest in and investment in Mobile Technologies and the Current growth of Mobile Web services
Need for Information availability and sharing, but limited Internet access in Southern Africa
Aim of Southern African governments to be an innovation and technical leader in ICT on the global stage
Current need on global stage to increase industry market in Africa and to find out about African needs, conditions and requirements
Need in region for ICT collaboration, partnerships, development and adoption to increase socio-economic development
Localised and affordable ICT Business opportunities currently growing in Africa
Current expansion of W3C into new regions of the world creates opportunity to change established W3C structure and for us to provide an example of how the partnership can successfully work in a developing world context

SWOT Analysis – p3
Threats:
Lack of interest and participation from government, industry and academia
Difficulty to persuade possible stakeholders as to the benefit of a regional W3C office
Limited concrete achievements during initial phase
Cost, resources and time involved in membership, travel and communication (teleconferencing, meetings, etc.)

Resources required
1 More permanent staff member to be Office manager
Infrastructure (small office, telephone etc.) to support office manager

Success will be
When we have an active and growing local Web community regularly participating in events held by the local office
When we actively participate on W3C working groups and we regularly communicate with the local network of stakeholders
When Southern African needs are included in W3C recommendations, specifications and standards
When both the W3C and local regional organisations recognise the W3C Southern African office as an authority on Web related issues

Obstacles in region
Lack of Cohesion; operating in isolation
Lack of awareness
Expense

Non-Profit or government: 3900 EUR
Profit with gross revenue 30.6m – 51m: 6500 EUR
Gross revenue between 51m – 204m: 26 000 EUR
Gross above 204m: 65 000 EUR

Distance and travel makes participation difficult

Roles of a W3C office
Recruit stake-holders in the region: introducing them to W3C, developing relationships with local technology or policy leaders, and guiding organizations through the steps for joining W3C.
Provide support for existing W3C Members in the region.
Provide feedback to W3C on regional issues.
Promote the adoption of W3C Recommendations
Vendor Neutrality
A Contributing Member
Established network of Contacts

Why W3C membership?
International consortium of leading companies
Keep abreast of and influence the changing directions in the technology domain
Competitive advantage and ensure continual growth
International exposure and recognition
We can contribute in the following areas

Mobile Web; Mobile Internet Banking
Innovative Information Delivery
Semantic Web technologies
Wireless Connectivity
Geo-Informatics
New African specific ways of Web delivery

Potential Stakeholders
Below are just a sample of the possible industries and a few examples of organisations in each industry:
Telecommunications: MTN, CellC, Telkom, NeoTel, Vodacom
IT Infrastructure, Software: Dimension Data, Xenon, Microsoft SA, World Wide Worx
Web Service delivery: Standard Bank, FNB, ABSA, Nedbank
Academia: UNISA, University of Pretoria, Stellenbosch University, University of Cape Town, Witwatersrand University, University of Limpopo.
Media: SABC, NASPERS, MultiChoice

How a local office can help:
A different way of thinking in the developing world context
Local Office must act as relay between W3C and local stakeholders
Bringing stakeholders together to reach consensus, then take their needs, opinions, voices, innovation to the W3C through a single representative
Similarly convey W3C standards, policies & recommendations to local stakeholders
Act as reference point to establish, promote, grow and maintain local network
Local office acts as the representative of a regional community, so that cost is limited and efficiency maximised.

Current W3C cost structure
Each organisation has to become a member, pay membership fees and can then participate as a singular entity in working groups
Expense

Non-Profit or government: 3900 EUR
Profit with gross revenue 30.6m – 51m: 6500 EUR
Gross revenue between 51m – 204m: 26 000 EUR
Gross above 204m: 65 000 EUR

The above presents a unsuitable environment in a developing world context due to cost involved and obstacles presented earlier.

Suggested structure
A suggested structure in a developing world could be:
The regional office acts as the representative for a community of organisations in the region. The offices pays a singular appropriate membership fee to the W3C
The regional office can then ask organisations a small and affordable subscription fee to be part of the local network. This is not for profit but merely a sign to show commitment to the local community.
The regional office can then hold local workshops and working groups to discuss relevant issues, activities and work of the W3C.
The regional office as the representative can then take this information from these workshops and groups back to the W3C and influence activities in this manner, ensuring that regional opinions are included in the W3C international community.
Any information from the W3C must then be fed back through the local network.
If there are regional organisations who want to directly engage with W3C and who has a lot of activities associated to the work of the W3C they can then still become W3C members and operate within the W3C as before.

Mechanisms to help
Personal contacts, build the network
Regular local seminars, workshops and conferences
Continuous participation on W3C working groups & forums
Feedback through the network both from W3C and to W3C
Use W3C experience, expertise to assist in local technology & policy development and standardisation

Structure of Southern Africa office
Scope: Botswana, Lesotho, Namibia, Zimbabwe, South Africa and Swaziland, but to grow to all SADC countries
Currently staffed by 2 permanent Meraka employees, housed in the IE4IL group: Quentin Williams, Martin Pistorius supported by manager, Hina Patel
Immediate Future: Build a W3C office team to administer and perform all duties.
Grow participation with W3C working groups starting with the Meraka Institute
First Workshop held on 14 May 2007: Putting Africa on the Internet Map (example of things to come)
www.w3c.org.za

Meraka: Example as a Member
IE4IL – Web Accessibility, OWL, Semantic Web ( Web Ontology Language), Multi-modal Interaction Activity, amongst others
HLT – Semantic interpretation for Speech recognition, Speech synthesis mark-up language
Mobiled – Mobile Web Initiative
Remote Sensing – Geo-Informatics
ICT Access – Web connectivity
Ensure that Office representative takes work from these groups to influence W3C
---